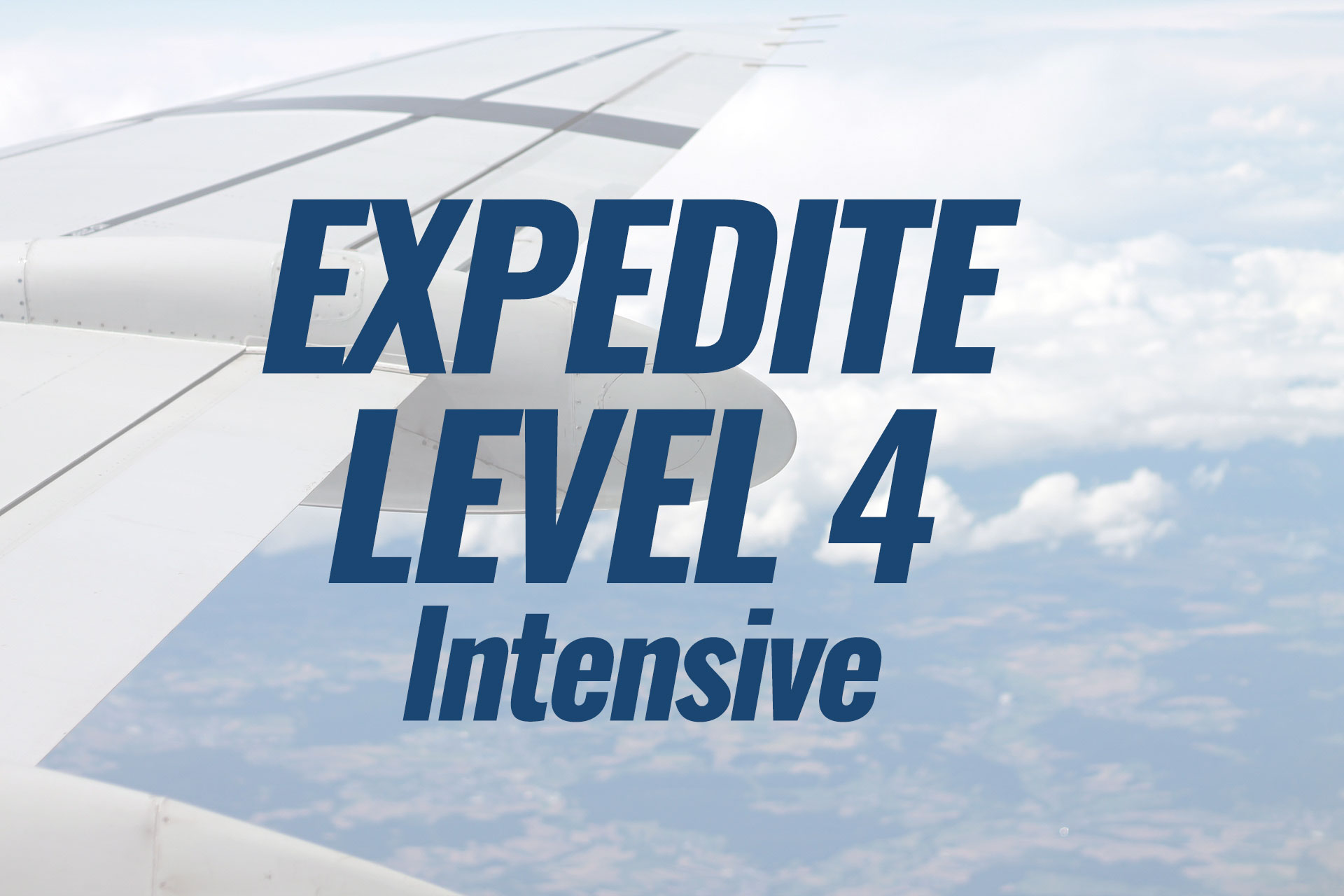 About This Course
Expedite Level 4 prepares professional pilot students with online instructor-led English testing and training with a goal of achieving ICAO 4 or 5 English Proficiency. At the completion of this course, Aviator flight students will be required to take a Benchmark Test to prove ICAO 4 English Proficiency.
This class will help ICAO Level 3-4 students to improve their English Listening and Speaking Skills in an Aviation Setting. According to studies done by ICAO, it takes approximately 100 hours of study and practice to increase one-half level in English Proficiency, so consistent effort and participation is essential to success.
Students should plan on spending 2 hours per night completing the homework. As this is an INTENSIVE paced course, you must complete all homework in order to be successful. We strongly request that you not translate as it will slow your progress.
At least a 70% average is required to pass the course. Grades are calculated on in-class participation (30%), homework, projects, daily quizzes (40%), and 3 evaluations (30%).
Please remember we are here to help you as much as you allow us to do so. Please let us know when you have questions.
Please REMEMBER: Statistically speaking, 100% of students who complete all their homework and study, pass the class. 100% of students who miss homework assignments end up failing the course.
*Our courses online are typically private, one-on-one, with an instructor. Discounts are available for group courses when available.