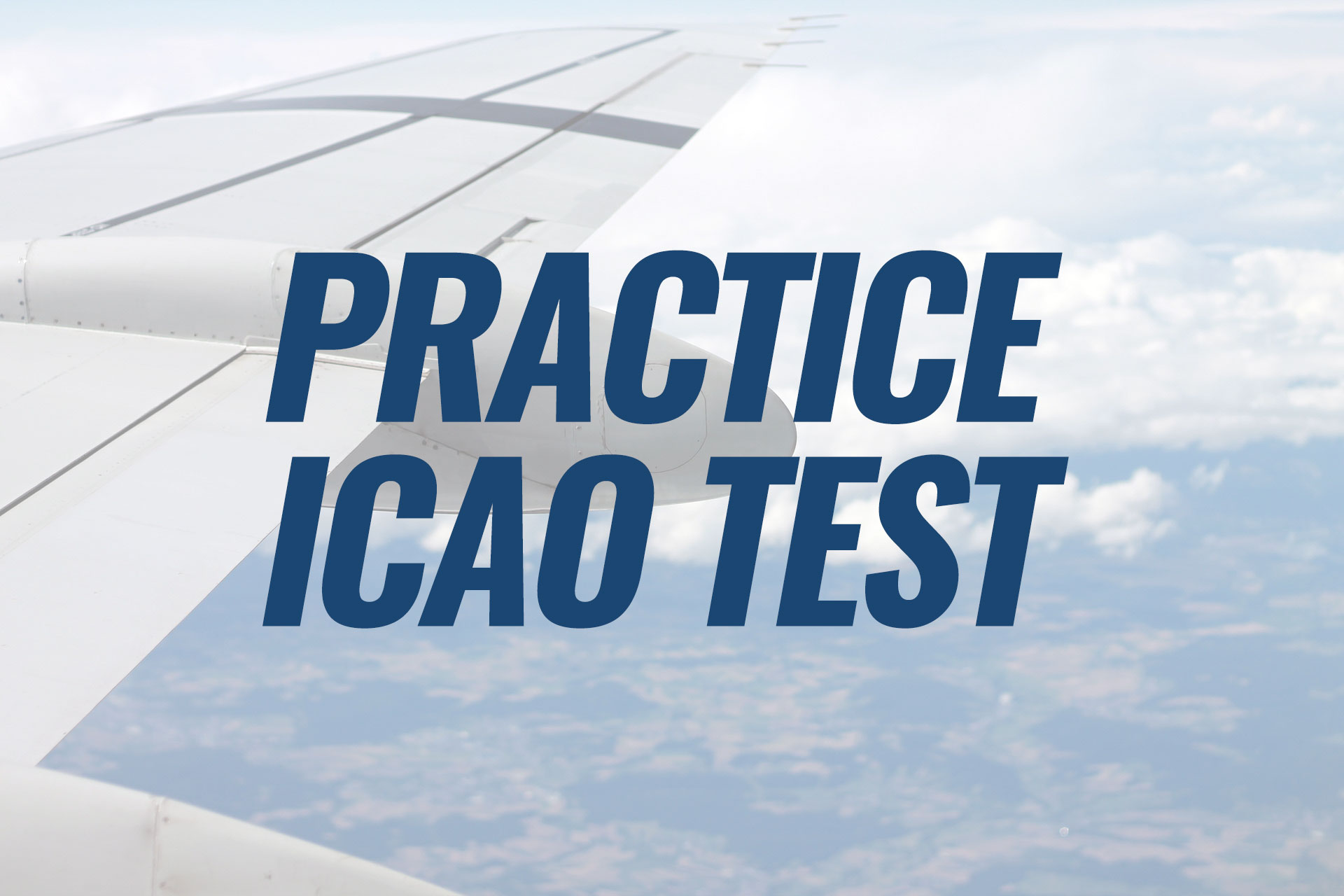 Get Started
This course is currently closed
Coming soon!
Take an ICAO English Proficiency Practice Test with an Instructor to determine if you are ready and have the aviation English skills needed for flight training to or know what you should study before you take your next official ICAO English Proficiency Test.
This practice test is appropriate for:
student pilots
student ATCOs
pilots or controllers getting ready to retest and would like feedback on how to improve or what to focus on studying
With this product, you will have access to a practice test and materials to help you improve your skills.
This short ICAO English Proficiency course will share information such as:
What is an ICAO English proficiency test?
What are the different parts of the test I might take?
What can I do to get the best score I am capable of?
It should take you no more than 30 minutes to take the "test" portion of the practice test. It is up to you how much time you choose to practice with the materials.
If you have any questions, please contact us.
We also invite you to consider our Strategies of ICAO Testing Membership, which is just on sale right now for $19/month to celebrate the re-launch of our website. Within the Strategies for ICAO Testing Membership, there will be 8 practice tests plus plenty of material to help you improve!